The Lugenpresse calls it protesting. In actuality, it's organized discordian Helter Skelter. It's a classic high-level destabilization technique used to topple states in purple revolutions. If the FBI was actually legitimate, they will have profiles on all of these Helter Skelter operatives.
Here's a standard protest. It involves marching, carrying signs, non-aggressive behavior.
"Protests continue even though officer arrested."

Yeah, no shit….#BlackLivesMatterpic.twitter.com/sgZLbMMpTT

— Ryan Chase (@GunReformRyan) May 30, 2020
According to black St. Paul Mayor Melvin Carter, and also Mayor Frey in Minneapolis, the Helter Skelter mostly came from outsiders, which points to outside financing. The money flows through various foundations and Hollyweird.
St. Paul, MN Mayor Melvin Carter says every person arrested in his city last night was from out of state.

— Jesse Rodriguez (@JesseRodriguez) May 30, 2020
Update: Once again these Fifth Columnists are lying. KARE 11 Investigates: Records show arrests so far are mostly in-state https://t.co/5O7WdpQeAJ via @KARE11 @b_stahl
— A.J. Lagoe (@AJInvestigates) May 30, 2020
Of the 45 people arrested for rioting, unlawful assembly, stolen property, burglary or robbery on May 29 and May 30 so far, 38 had Minnesota addresses, according to publicly available jail records reviewed by FOX 9. Only six had out-of-state address, and one person didn't have address information listed.
Antifa chant, "Soros, Soros where's our money." This seems to be their New Normal livelihood.
— Daryus ⭐️⭐️⭐️ (@QDaryus) May 30, 2020

The problem-reaction-solution to this is national or military enforcement. This will counter the immediate problem of burning and looting of communities, but it ignores the font of the problem: the money source.
Helter Skelter clues abound, as here a pallet of bricks is dropped off in downtown Dallas.
Insurrectionaries were directing the crowd where to go. The mob was instructed "go left, there are 100 bricks on the corner over there".
"They" staged a pallet of bricks in Dallas pic.twitter.com/jp9IoUUuRT

— Ali † opposes Antifa (@ali) May 30, 2020
Some more brick in another protest site.
Who is setting up the bricks? No construction going on in these areas but pallets of bricks in cities across the country ready the throw 🤷🏻‍♀️ just popping up everywhere.

Someone has to be looking into this! Right?

— ᗰᵉˡ 🌷 (@mel_faith1) May 31, 2020
Note that most of these riots are going down in blue cities and states, which have been infiltrated and captured by Helter Skelter Fifth Column insurrectionists, including within their police forces and justice departments.
Here police stand around while Sprint and dozens of retail stores in Philadelphia are vandalized and looted. Philadelphia has a Soros financed soft on crime prosecutor.
This Sprint in center city was one of dozens of businesses with windows broken and products redistributed in Philadelphia tonight. Police as a group didn't stop most looters but some individual officers we saw apparently decided to run off on some wild goose chases (not shown) pic.twitter.com/v06tiw5HLh

— Unicorn Riot (@UR_Ninja) May 31, 2020
---
---
When you destabilize a country, you map everyone out with AI — the government, including the 5th Columnists, the media, patriots, fanatics and religious factions — by ethnicity and race. And you get all groups to react to your narrative. Since we anticipate a long hot summer of this, a focus on the types of rioters is in order.
Democrat Minnesota Gov. Tim Walz said in the wee hours of the morning Saturday that he believes "white supremacists" and Mexican "cartels" are part of violent riots in Minneapolis.
"These folks will blend in," he said.
Although drug cartels are gaining a further foothold, this is a misdirection. The rioters aren't white supremacists. They are the well-financed Black Bloc wing of Antifa.
The tactic is called Black Bloc. This is not to be confused with race, as many — if not most — are radical Bolshevik-inspired whites. Black Bloc is a group of insurrectionists who wear black clothing, ski masks, scarves, sunglasses, backpacks, motorcycle helmets with padding or other face-concealing and face-protecting items. Here is a typical Black Bloc posse.
With police standing down as ordered by their captured chiefs, the Black Bloc sleeps in by day and organizes nocturnal-tactic small hit-and-run squads and spotters. They dart around, looking for destructive activity. Combined with the scamdemic, economic rout and the distraction of dealing with looters, it won't take many nights in these cities for small fanatical squads to burn numerous high-value targets and to set cities back indefinitely a la Detroit and Watts.
Rioters have broken into Portland's main mall in downtown & began looting the @LouisVuitton. Youths ran out with designer bags. They shouted about expropriation. People online are cheering about how this is targeting wealth inequality. #BLM #Antifa pic.twitter.com/jPDSsyxzJm

— Andy Ngô (@MrAndyNgo) May 30, 2020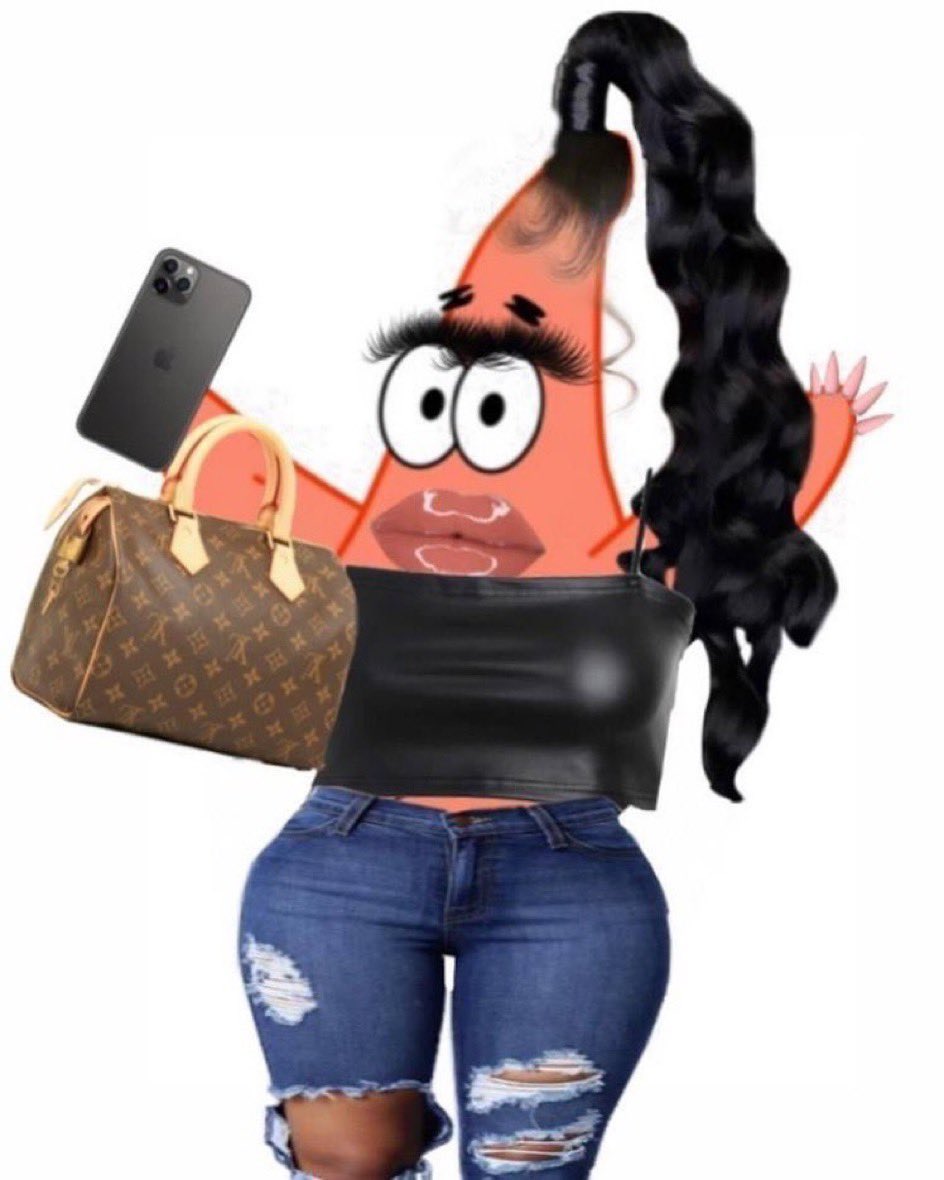 A second wave of discordian activity is opportunistic looting. This is more straight-up criminal stealing as opposed to a political discordian objective. This female looter's two purse score is $9,000 in leather Louis Vuitton Capucine bags.
Insurance rates will skyrocket or not be available. Any on-the-fence businesses already in trouble from the scamdemic will be cut off and liquidated or closed.
The Crime Syndicate's New Underworld Order is trying to trigger another terror incident. This time, it will be an MK Ultra black militant.
---
---
Next, you have more organic outrage, and it's most often a black phenomenon. These goons are identified by the vanity cell-phones videos and photos they take of themselves during their wildings. Notice how many female black teenagers are involved.
These groups are unrelated to Black Bloc operations, but they can manifest out of civil breakdown and a bad culture. The U.S. is a lit fuse for these kinds of behaviors, which can also include racial assaults.
This horrific assault and what appears to be killing was carried out by a mixed multitude of Black Bloc white antifa and black goons. The blacks are the ones delivering lethal blows including slamming a rock down on the knocked out man.
GRAPHIC: Man in Dallas attempting to defend business against looters is beat with skateboard, stomped, and stoned nearly to death.

His condition is not known.

— Breaking911 (@Breaking911) May 31, 2020
Here, an unopposed group goes after Ohio's State Capital in Columbus. They are not opposed by security. This group can hit and run on high-value targets, if the police stand down or do not respond aggressively.
I used to work at the Ohio Statehouse. Protesters are currently breaking its windows. They have succeeded. The Ohio Statehouse, in Columbus, Ohio, has been breached.

What a terribly sad day for our State.pic.twitter.com/kL3ux8CYsL

— Aaron J. Carpenter🇺🇸 (@aaronjcarpenter) May 29, 2020
This one is likely Black Bloc as it seems more targeted.
Breaking: Rioters have set the Market House on fire in Fayetteville, North Carolina. The Market House is a National Historic Landmark, which has ties to slave sales in the 19th century. pic.twitter.com/jfEM4GijFI

— PM Breaking News (@PMBreakingNews) May 30, 2020
Another target for roaming looters is what's left of shopping malls, which are rapidly becoming little more than insurance claims. It's certainly not the post-COVID grand reopening many retailers envisioned.
Lenox Mall in Buckhead (Atlanta) right now pic.twitter.com/9wos4pwneX

— Scott Stewart (@StewStewart) May 30, 2020
Portland destroyed by Antifa anarchists last night. No visible police presence.
Rioters have broken into Portland's signature @Apple store and are looting it. #antifa #BlackLivesMatter pic.twitter.com/WPSD8FlLN6

— Andy Ngô (@MrAndyNgo) May 30, 2020
Psyops Update from Sacramento: 
Grainy 1882 quality footage of a form or apparition. Who owns such a grainy poor quality cell phone image in the current year?
Police officer shot a young man in the face in Sacramento downtown 😭 pic.twitter.com/bfXYXELUaM

— therealkash0ut💚💸 (@therealkash0ut4) May 31, 2020
---
Note from Torchy
Dear kind-hearted white people, put down the brooms and the boxes of food. Stop rewarding thuggery. It's like spoiling bad children. Thugs don't appreciate your kindness, they view it as weakness. Thugs understand consequence, and its the people in their own communities who have to teach them hard lessons through persecution by peers. Meanwhile, your time is better served seeking out, prosecuting and suing the true instigators. You'll find them living outside of your communities, and they have deep pockets.
An ARMY of volunteers in Minneapolis helping neighbors clean up business damage. "Bring a broom" they were told. What a sight. pic.twitter.com/OjzXpEXCLk

— Matt Finn (@MattFinnFNC) May 30, 2020
I'm crying. Minneapolis is wonderful. I love this city. Hundreds are gathered at US Bank at West Broadway at Emerson to drop off and pick up donations. This area has been devastated by fires from rioters. #GeorgeFloyd pic.twitter.com/eLgN3wOmQG

— Aaron Lavinsky (@ADLavinsky) May 30, 2020