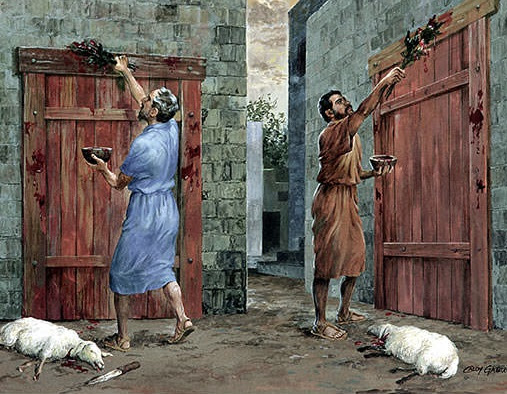 30 October 2016
JEWISH TELEGRAPHIC AGENCY — (ROME) An Israeli lawmaker's suggestion that a pair of earthquakes in Italy were divine retribution for Italy's abstention from the recent UNESCO vote ignoring Jewish ties to the Temple Mount has sparked an international outcry.

Likud Knesset member Ayoub Kara was widely criticized in Italy and Israel for his comments made Wednesday just ahead of a state visit by Italy's President Sergio Mattarella to Israel and the Palestinian Authority.
Hours after Mattarella arrived in Israel on Saturday evening, another earthquake measuring 6.6 on the Richter scale struck central Italy. The new temblor reportedly brought down more buildings, but no new deaths were reported.
At Sunday's weekly Cabinet meeting, Israeli Prime Minister Benjamin Netanyahu said Israel was ready and willing to send assistance.
"We do not know what the effects of these earthquakes will be, but the State of Israel is prepared and we are ready to help our Italian friends," he said.
Kara, an Israeli Druze who also serves as deputy minister for regional cooperation, visited Italy and the Vatican this past week and met briefly with Pope Francis on Wednesday on the margins of the pontiff's general audience.
The two strong earthquakes that hit central Italy on Wednesday evening caused damage in the region, which was also hit by a powerful quake in August.
Kara was quoted by the Israeli media as saying, "I'm sure that the earthquake happened due to the UNESCO decision, that the pope disliked and even spoke publicly stating that the Holy Land belongs to the people of Israel."
Kara was apparently referring to a passage in the pope's address at the Wednesday audience focused on migration. As one of several examples of migration found in the Bible, the pontiff mentioned "the people of Israel, who from Egypt, where they were enslaved, walked through the desert for 40 years until they reached the land promised by God."
An Israeli Foreign Ministry statement condemned Kara's remarks, saying they were "inappropriate and should not have been pronounced." According to the statement: "What Deputy Minister Kara said does not reflect the strength of the relations between Israel and Italy, both nations and their governments alike."
Earlier this month, the prime minister of Italy, Matteo Renzi, told a radio interviewer that the UNESCO resolution was "incomprehensible, unacceptable and mistaken," and said he had "expressly asked" Italy's representatives to "stop it with these positions. One cannot continue with their motions finalized to attack Israel."