By Mark E. Jeftovic | 5 June 2020
Update: File under irony, some folks on Hackernews "flagged" this post as inappropriate, after hitting the top-10 and the front page. Article about Big Tech censorship, flagged as inappropriate.
Update #2: It's been pointed out on Hackernews thread that the book is now available on Amazon!
AXIS OF EASY — Yesterday, author Alex Berenson reported via Twitter that Amazon had spiked his new book about COVID-19 and the lockdowns.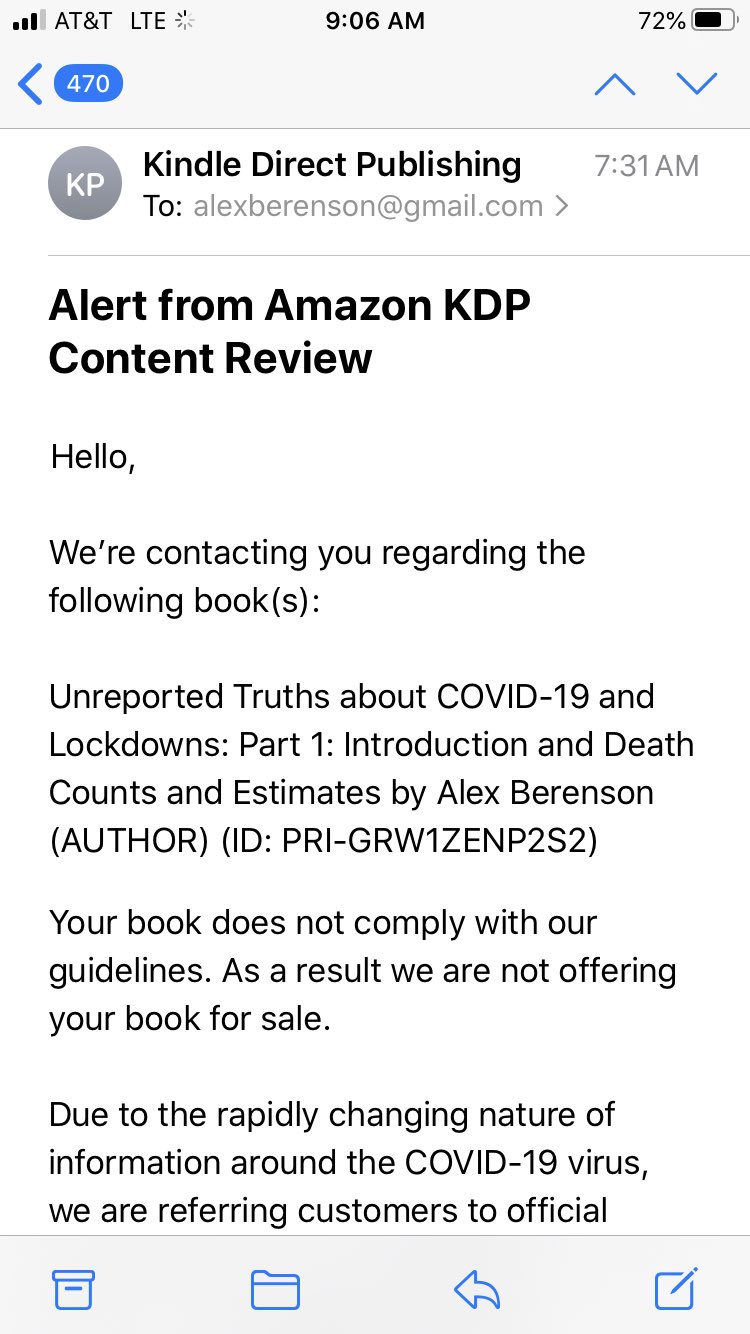 Berenson is a former New York Times reporter, author of other books, fiction and non-fiction, and he's even a Twitter blue check. This morning I exchanged a few emails with him and he's slammed with emails so he sent me his statement on the matter:
The booklet was the first in a series of coronavirus pamphlets I plan to put out covering various aspects of the crisis. Readers of my Twitter feed encouraged me to compile information in a more comprehensive and easier-to-read format, and when I polled people on Twitter to ask if they would be willing to pay a nominal fee for such a pamphlet, the response was strong. […]