Little progress has been made by the bogged down IDF in Gaza since our post update of two days ago. We are no longer posting IDF casualties as they are not accurate.
However we see evidence that some armor penetration into the Beit Lahiya took place yesterday. This second footage below offers clues about the tactics of both sides. Hamas is operating in smaller decentralized squads that moves qucikly between firing spots- firing, reloading and then relocating.
This aerial bombing tactic doesn't work in Gaza as the Hamas troopers have popped underground or cleared to nearby buildings. The result of this aerial bombing or large caliber shelling is to create more rubble to block the streets, and provide more firing cover, and vantage point nooks for Hamas troopers.
IDF strike missions in Gaza, 07/11/2023#Hamas #GazaHolocaust #CombatFootage #Israel #Battle #War #IDF pic.twitter.com/qxVWacDKA4

— CombatFootageUK (@CombatFootageUK) November 7, 2023
In this next clip we see the use of Hamas' excellent anti-tank weapon the al-Yassin and it's small squad tactics. You can hear the loud calling card sounds of the IDF tanks- hardly stealth like. Drones are flying overhead- are they IDF or Hamas? probably both. If the drones spot and vector on Hamas they aren't staying put for long. Hamas fighters pop up from points in every direction.
In the next scene you can see the tanks exposed from multiple angles, and being pummeled by the al-Yassin. This weapon, utilizing a loader and holder, can fire 4 projectiles a minute with a range of 100 meters. If IDF infantry are screening the tanks they are raked by machine gun fire. This video offers clues about the Gaza City proper fighting.
🇵🇸 #Palestine – 🇮🇱 #Israel: Hamas has released footage showing fighters in combat with the IDF in Gaza. Fighters can be seen ambushing Israeli armored vehicles with RPGs, a tactic commonly seen in previous video releases. pic.twitter.com/KuHC7dvBpJ

— POPULAR FRONT (@PopularFront_) November 7, 2023
Next we have two Hamas armed with al-Yassin confronting a tank right out in the open street like it was Dodge City. Does not bode well for IDF and seems to suggest infantry cover is non-existent and vision from the tank is inadequate. Hamas claimed 15 tank in the last twenty-four hours.
سرايا القدس تستهدف بقذيفة تاندوم مضادة للدروع آلية "ميركافا 4 باز" للعدو شمال غرب الشيخ رضوان pic.twitter.com/tVch2Ysd5k

— Safwat Safi𓂆🧉 (@Safwat_Safi) November 8, 2023
The IDF typically does not release operational footage. Hamas uses head cams.
Infantry exposed from about a dozen directions and firing locations. There is chatter that IDF sappers (mostly civilian reservists)  are going into the tunnels. I wonder, and have seen little evidence so far.
And suicidal Israel is flirting with war with Hezbollah (many times better suited and booted than Hamas), Syria, Iraq, Iran and Turkey. Really?
*YEMEN SHIITE REBELS SAY US PLANE SHOT DOWN OVER WATER TERRITORY

— zerohedge (@zerohedge) November 8, 2023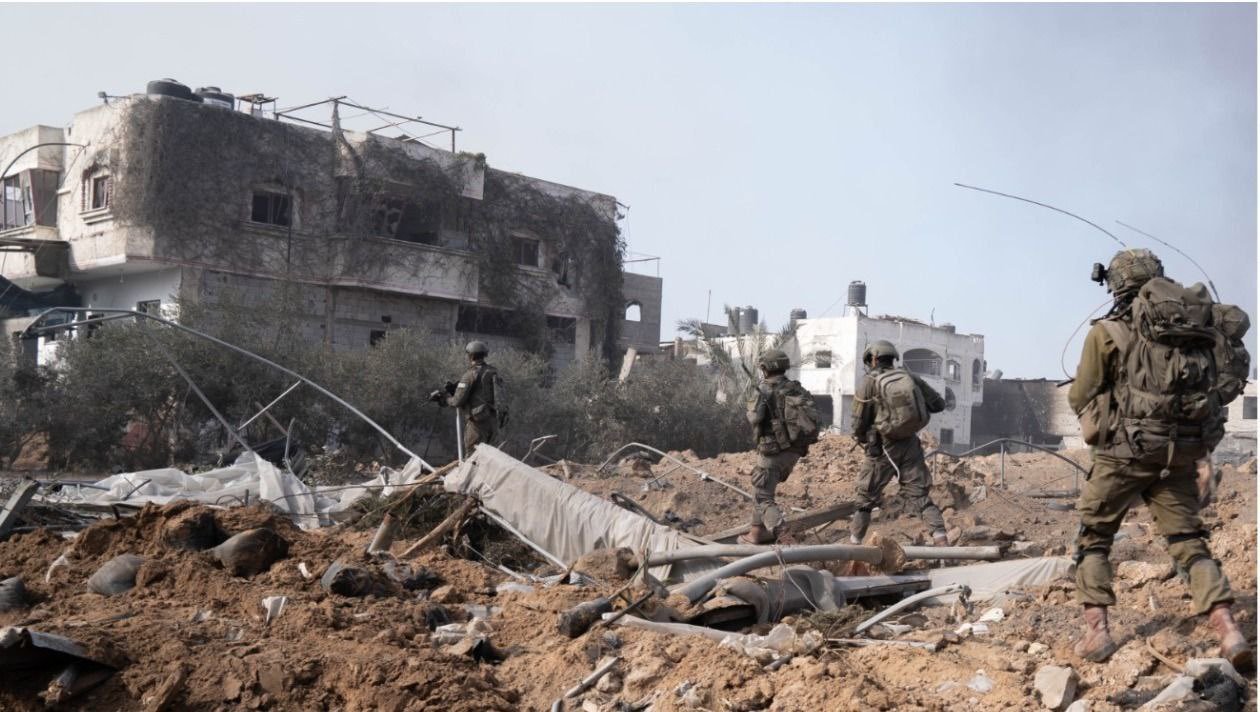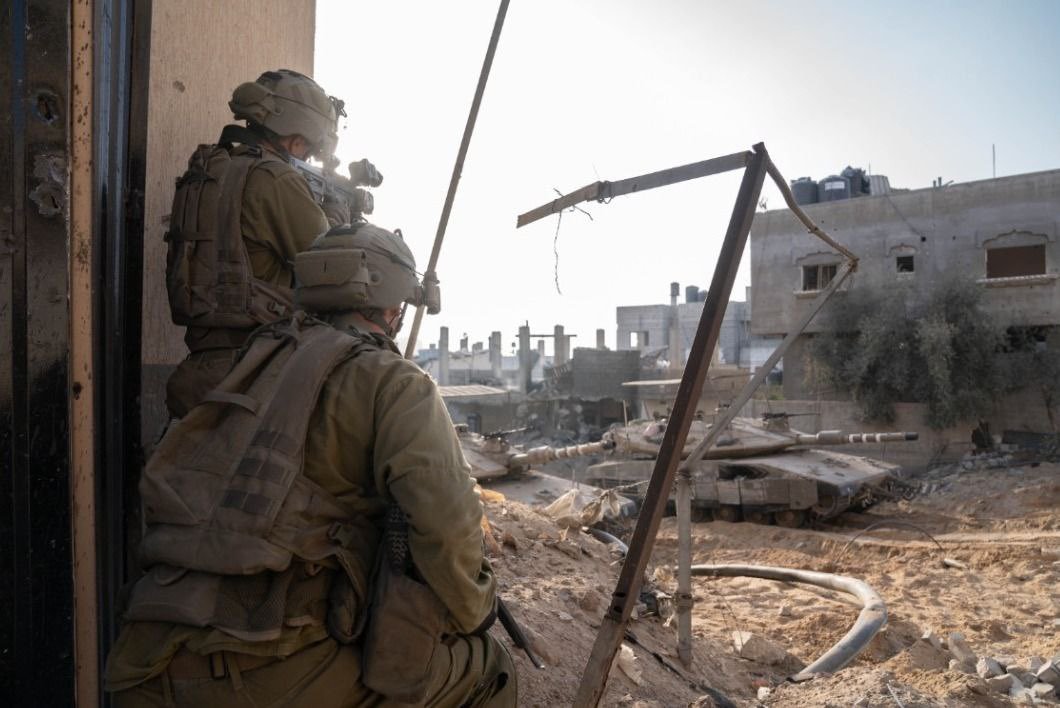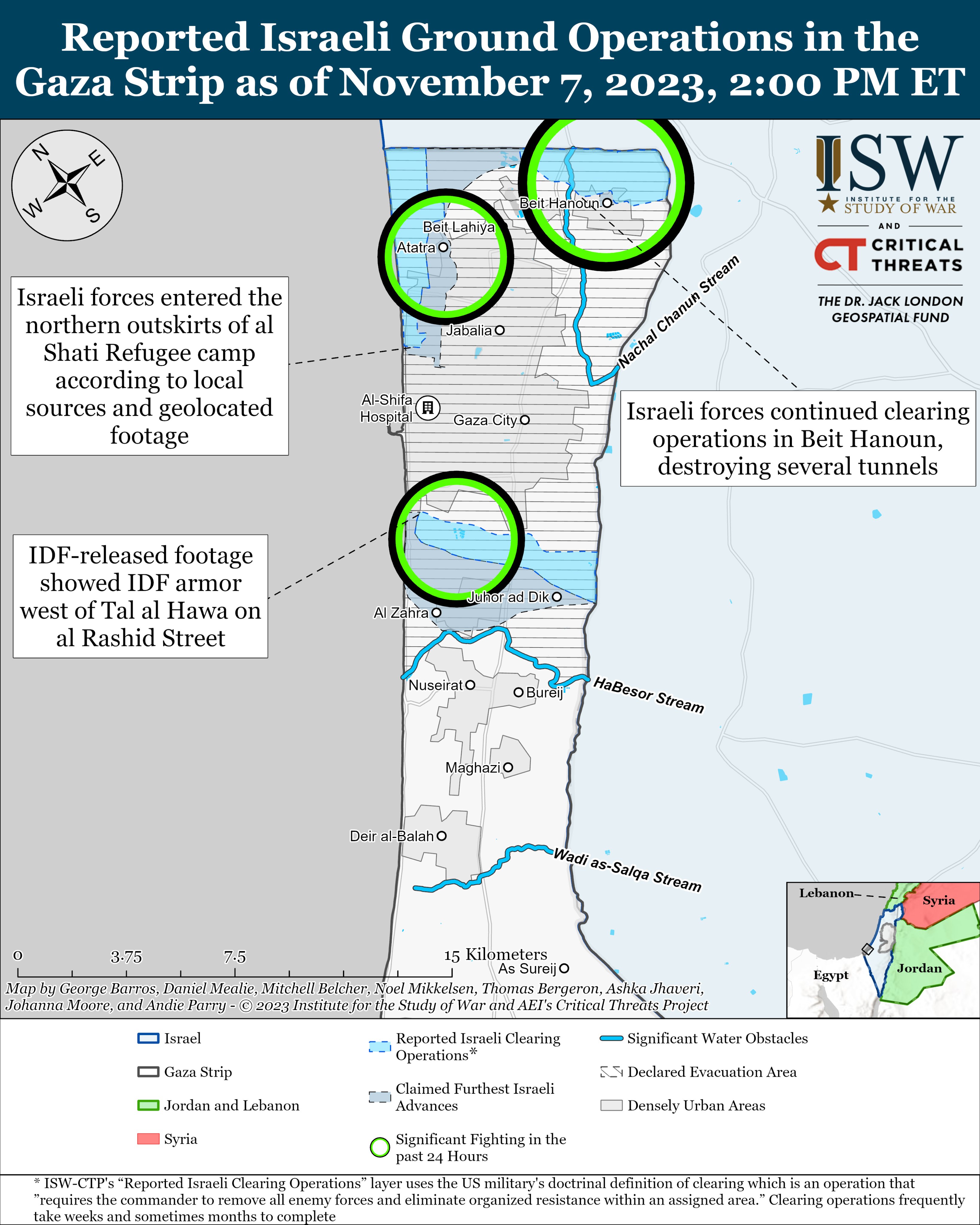 Remaining civilians in Gaza City are clearing out. There was a four hour pause Tuesday that allowed this excavation.
Civilians evacuating combat zone in Gaza as asked by IDF pic.twitter.com/n5yDMWPRj7

— Pini Gurevich (@pinigure) November 7, 2023
"Before the war, residents of the southern Gaza Strip got just over 80 liters of water per person per day, compared to advised minimum of 100. Now, the World Health Organization puts the average daily allocation in Gaza at just three liters." https://t.co/JxfxFnTNI5

— Gregg Carlstrom (@glcarlstrom) November 7, 2023
Bibi playing chicken again. Last call for Hezbollah et al to enter the war?
Netanyahu Rejects Biden Phone Request For 3-Day Pause In Gaza War As IDF "Tightens The Noose" https://t.co/k5cFdTdtth

— zerohedge (@zerohedge) November 8, 2023
US bombing of Hiroshima: 15 thousand tons.

Israel bombing of Gaza: 25 thousand tons.

This upgrade was brought to you by NATOstan.

— Pepe Escobar (@RealPepeEscobar) November 8, 2023