Jewish/Zionist lies during this war have broken all the previous records. They are so off the wall that millions have been awoken, and rote Zio supporters have been driven into severe cognitive dissonance and have had their inner child challenged.
They have increasingly become one trick ponies- reverting solely to method number 7 in their cheat sheet- see below.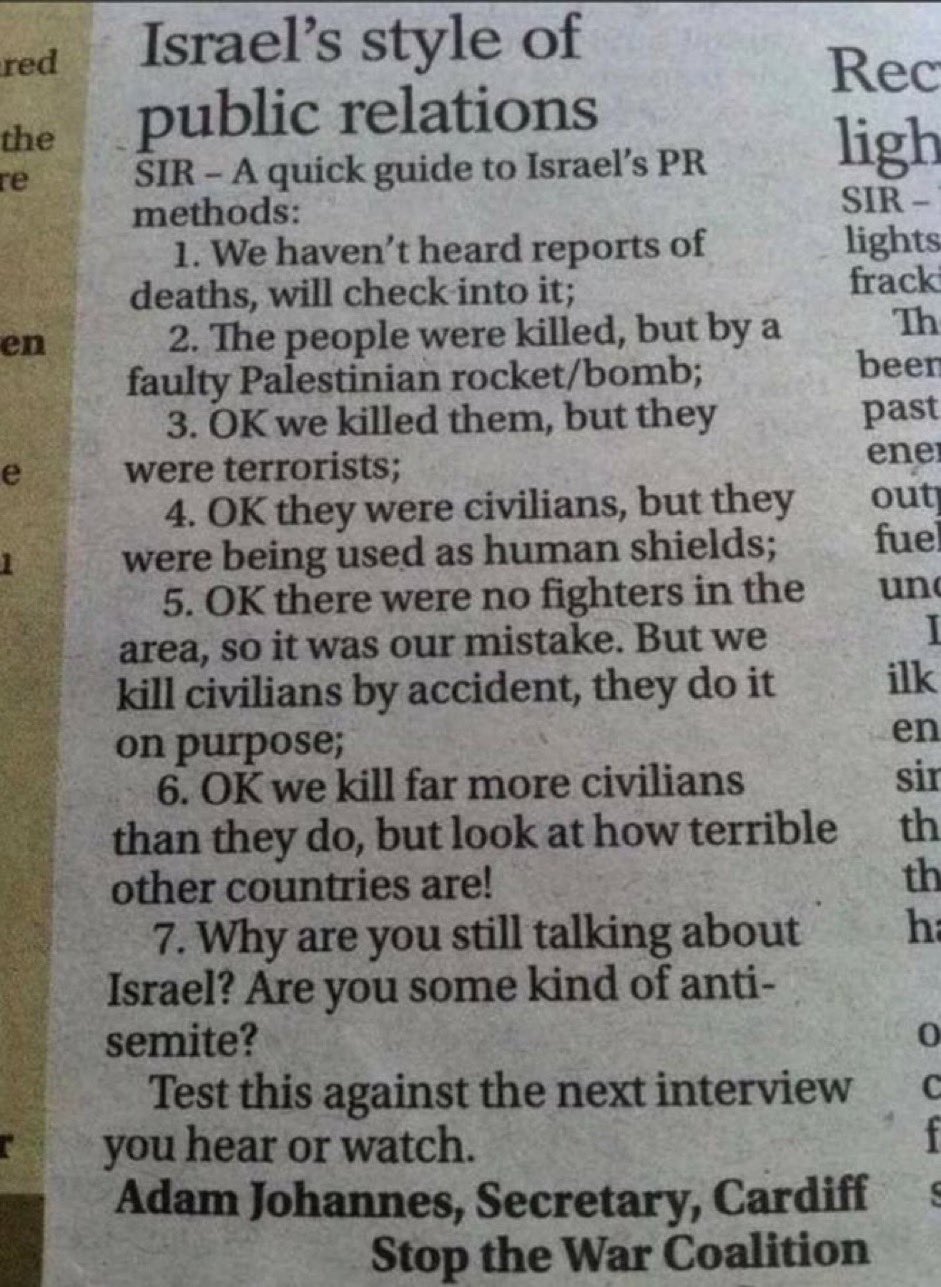 And more and more people are calmly and without shame answering yes to the infamous #7. I define anti-semite as someone (or at least a selection committee) many Jews don't like.
— (@ArchPhantom94) November 14, 2023
Realization: Too many lies in just 37 days, so imagine how many lies over the last 100 years!
Examples of false atrocity propaganda used during the Gaza massacre and ethnic cleansing.
No 40 dead babies
No baked babies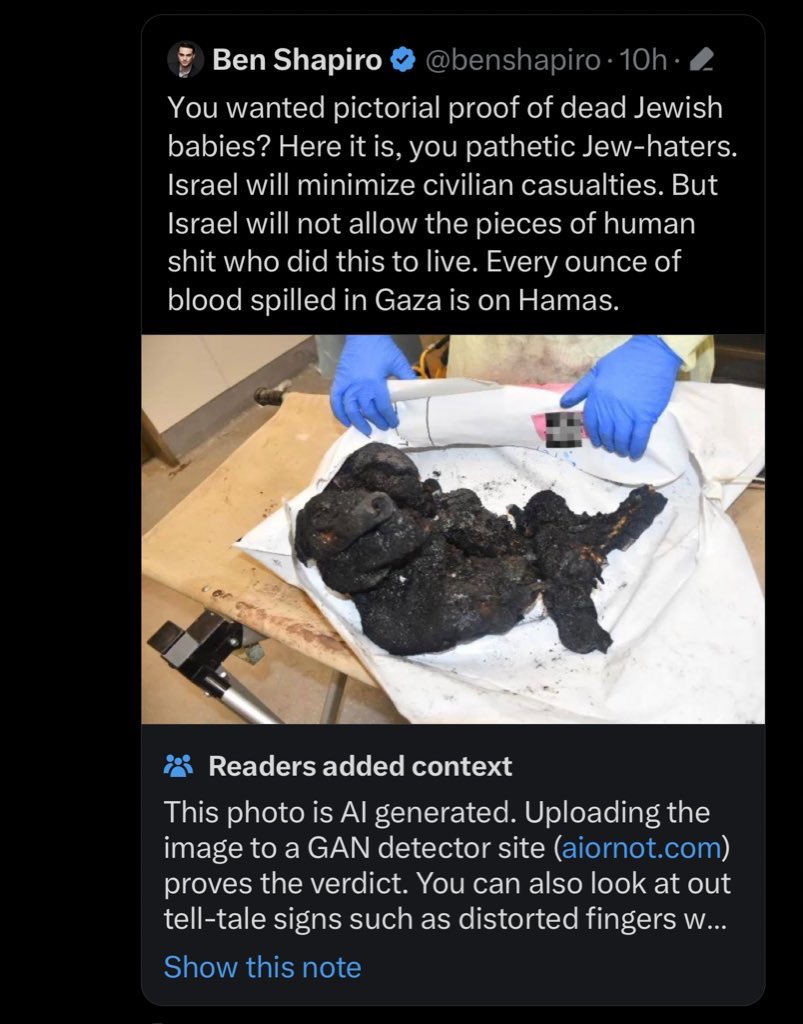 No beheaded babies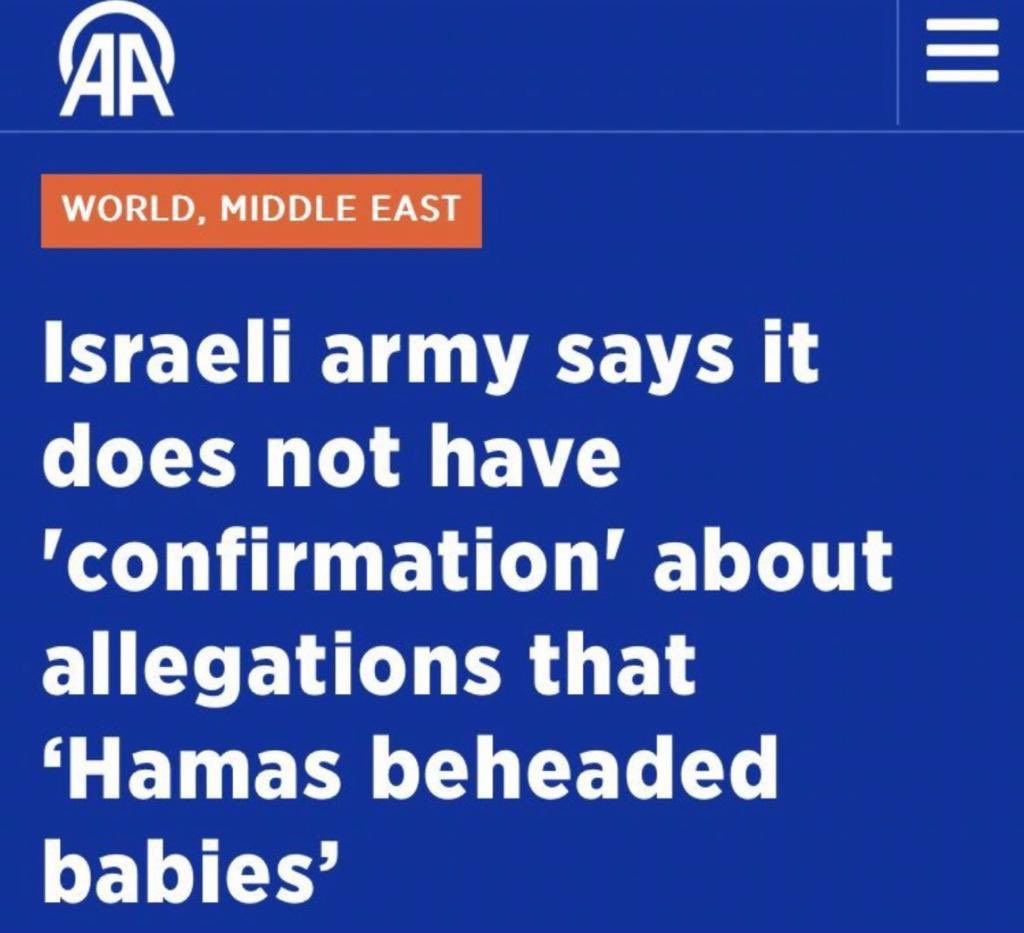 No children in cages
No eyes gouged
No raped women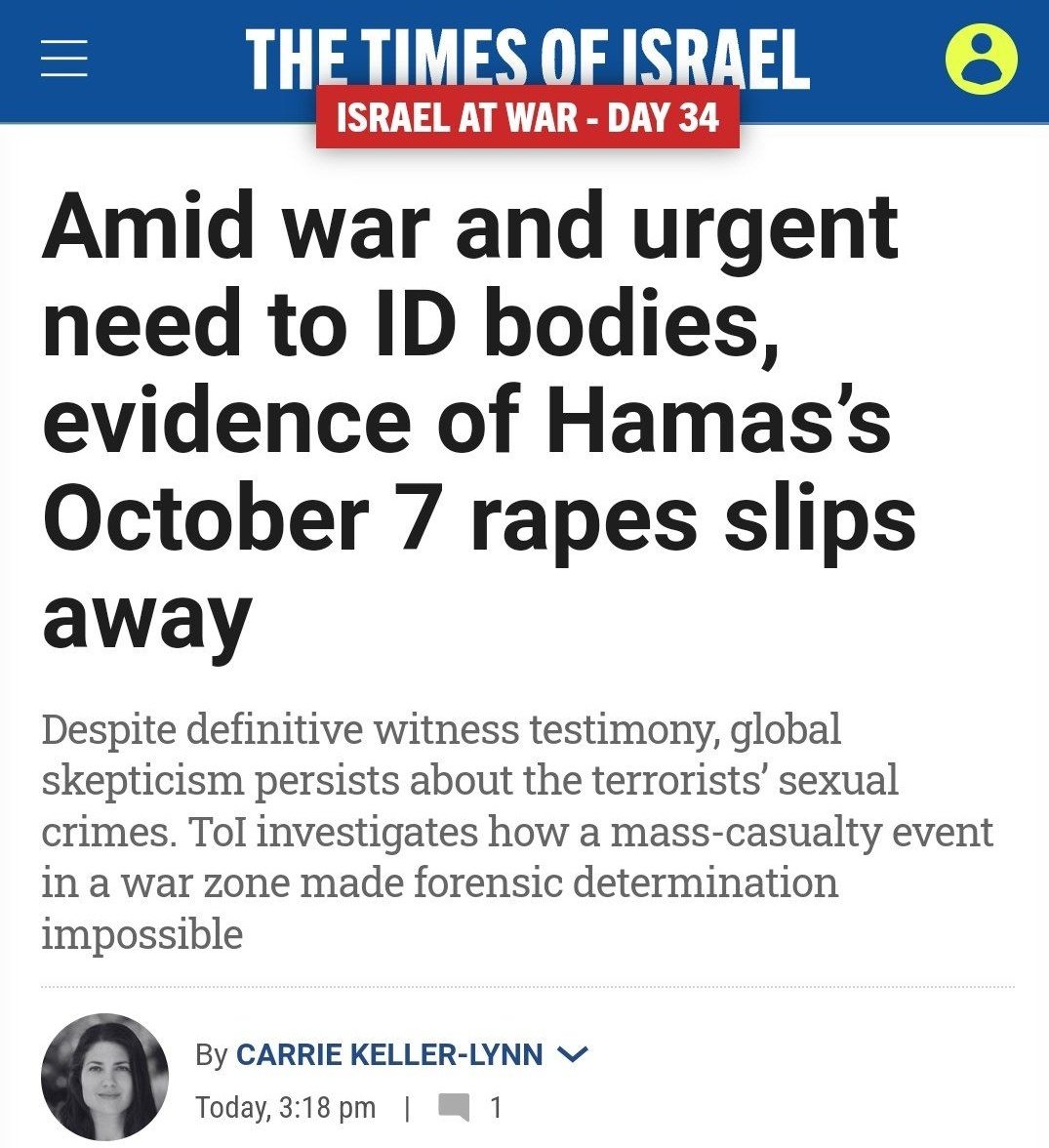 No ripped breasts
No paraded captives
No tortured captives
No mutilating dead bodies
No pregnant women cut open
No mass rapes with broken pelvises
The Israeli govt has published a new FAKE photo purporting to show a victim of rape by Hamas militants at the Nova music festival on October 7

The image predates 10/7 and likely shows a female Kurdish fighter killed in action whose corpse was defiled. They are described on a… https://t.co/4SLhLuyOnj pic.twitter.com/Q7Ts25RWVR

— Max Blumenthal (@MaxBlumenthal) November 15, 2023
No Biden did not see pictures of dead babies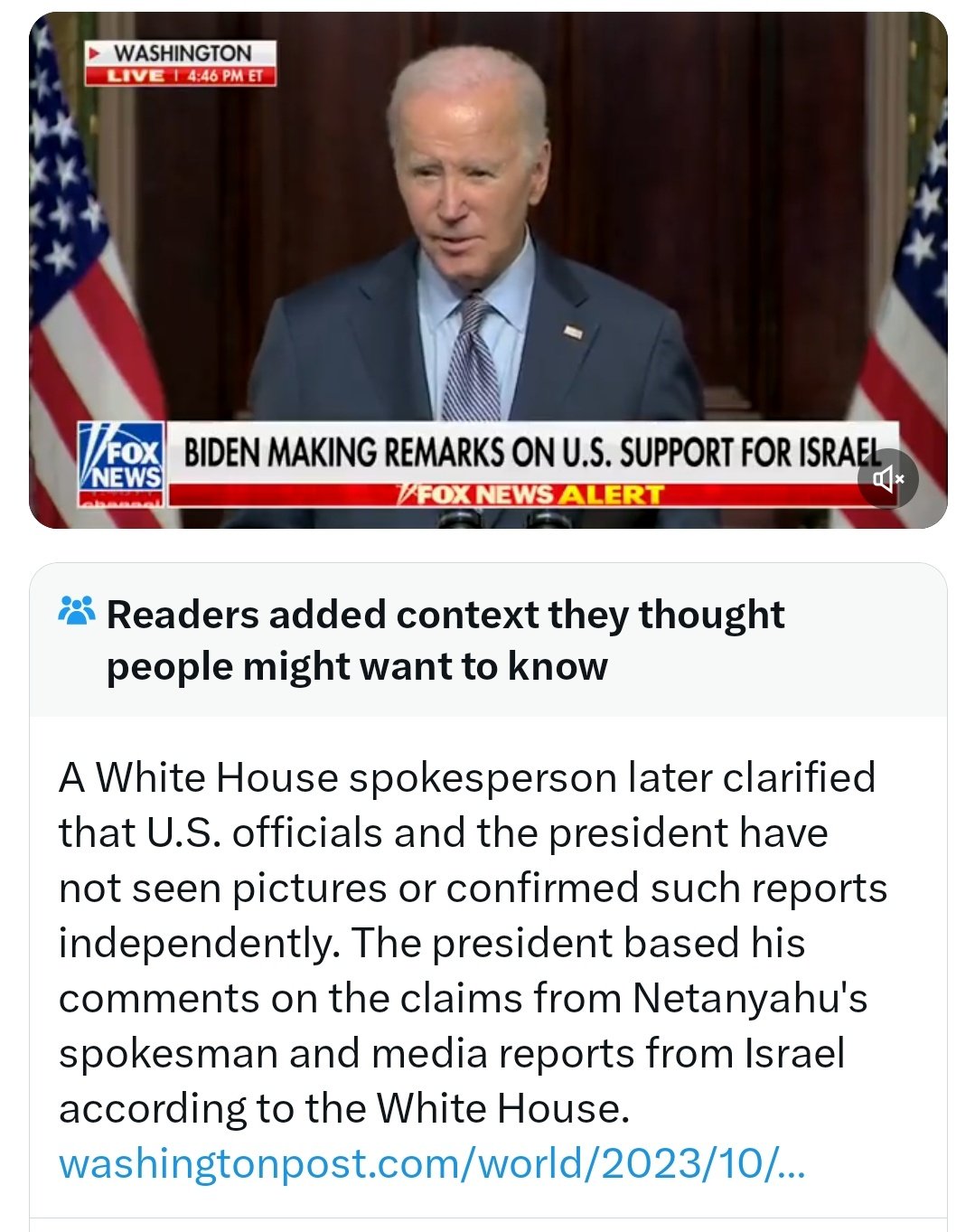 No October 7 was not "unprovoked"
No Pro-Palestine are not "pro-Hamas" rallies
No 8 yr old Emily Hand was not found dead No "Global Day of Jihad"
No all-female Israeli unit killing 100 Hamas
No Hamas headquarters under hospitals
No Hamas hostages in hospital basements
No Hamas tunnels under Rantisi hospital
No Hamas tunnels under Shaikh Hamad Hospital
No small blasts do not prove Israel did not bomb Baptist hospital
No "misfired" rocket was destroyed by Iron Dome before the Baptist hospital bombing
No "misfired" rocket can't be both fired from cemetery and southwest of Baptist hospital
No "misfired" rocket trajectory does not align with IDF version of events at Baptist hospital
No playing with severed heads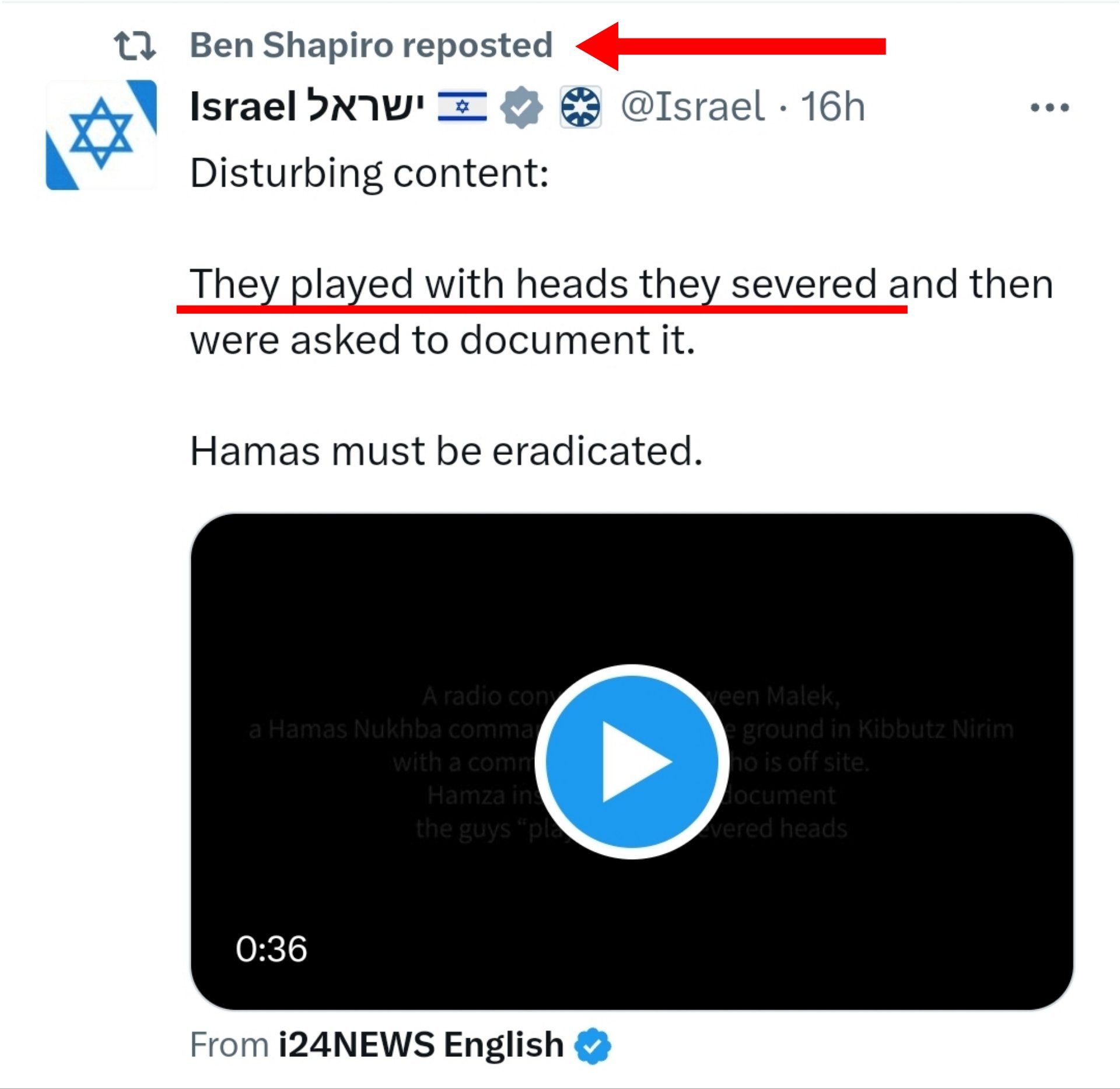 Exposed crisis actor Eli Beer Fake baby crib photo
Fake blood splatter photo
Fake booby-trapped school bags
Fake Al Jazeera journalist twitter account
Fake audio tapes released by IDF
Fake AI-generated images of Hamas leaders
Fake "official Al Qaeda material" on dead Hamas fighters
Fake antisemitism controversy over Greta's toy octopus
Fake antisemitism allegations on Palestine campus activists
False grandstanding evacuation orders
False subtitles for Palestine protest chants
Fake Mein Kempf book in Gaza children living rooms
Fake 'terrorist shift list' by mistranslating an Arabic calendar- every terrorist has their own shift- LoL.
The occupation 🤡s released a Hasbara video saying that a calendar at the Rantisi children's hospital is a Guarding shift list.

Those Antisemitic Weekdays, Friday would never do a thing like this. But Do you condemn Monday?

Israel lies about nearly everything, it's pretty… pic.twitter.com/c08x09HleG

— logical world order (@logicalworldord) November 15, 2023
False labeled a Gaza 4-year-old toddler martyred in airstrike as a doll
False crisis actor accusation by using old pictures of West Bank raid survivor
False crisis actor accusation by using old pictures of Thai children in ghost costumes
False crisis actor accusation by using old pictures of Al-Azhar university students protesting
Yes, many Israeli civilians were killed by "friendly" crossfire at festival
Yes, many Israeli civilians were killed by "friendly" Israeli tanks/helicopters at kibbutz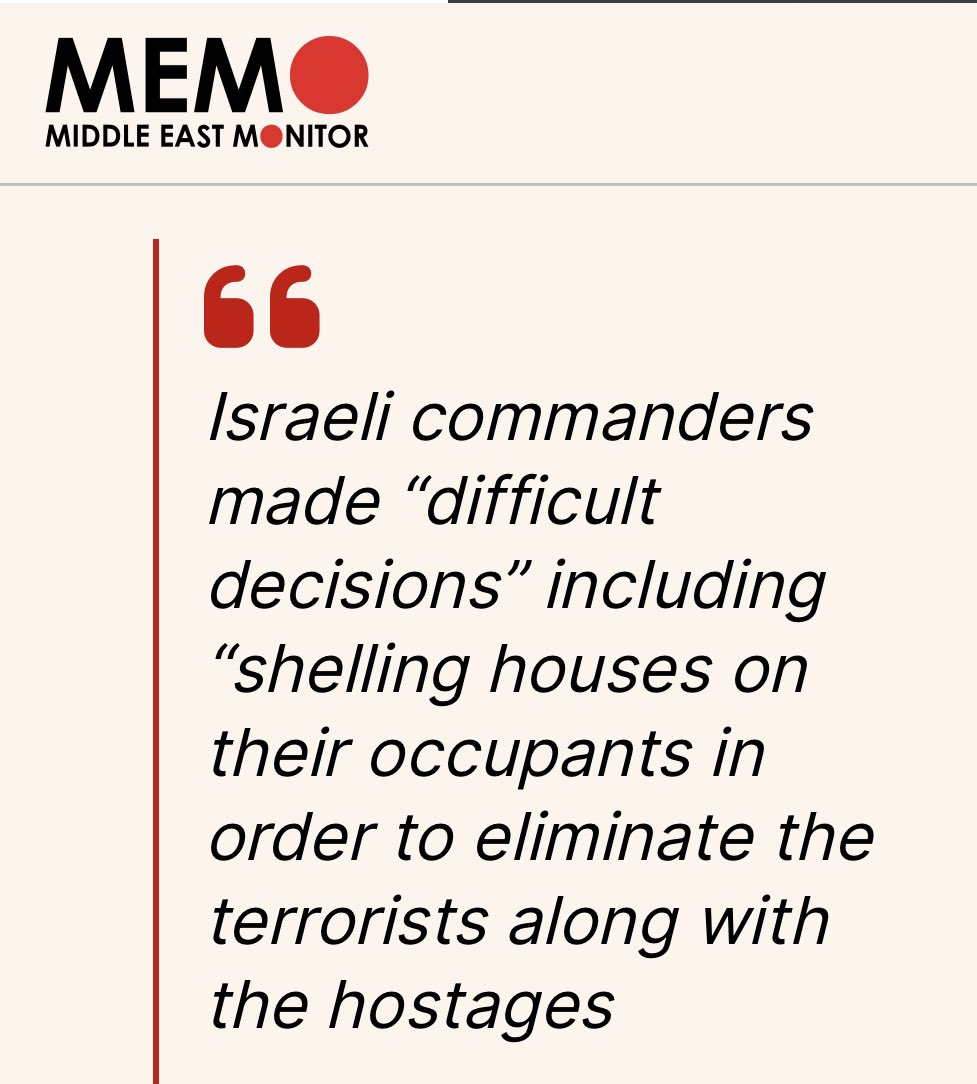 Yes, many Israeli civilians said Hamas was kind to them during attacks and as captives
Yes, Israel exaggerated its death toll for October 7
Paragliders flying overhead on October 7 is nonsensical black magik on it's face. Whole sector is defended with 40mm antiaircraft. Would not even be necessary as small arms fire would bring them down.