I would not want to be the tip of the spear going in there. Looks like Stalingrad or Monte Cassino and heavily bunkered and tunneled.
I'll leave the emotional vomiting to others. Trying to see the tactical situation here.

Veterans, knowing a 300,000 man army is about to go in here, can you tell the civilian types what you see in this video?pic.twitter.com/DdvirxfpM9

— Jesse Kelly (@JesseKellyDC) October 10, 2023
Here is Gaza's Rimal district. The remains so far are primarily gutted skeletal structures offering firing lines on narrow streets slowed by rumble. This is not conducive to armor or even traversing by infantry on foot, but building to building fighting.
This is the Al-Sikka East area of ​​the Jabalia Camp. Perfect fortified set up for sniper and ambush tactics.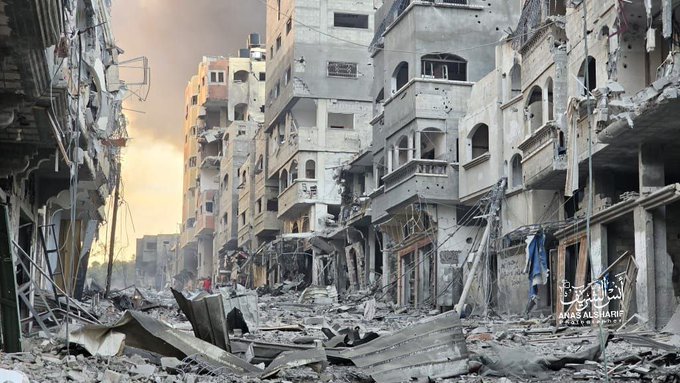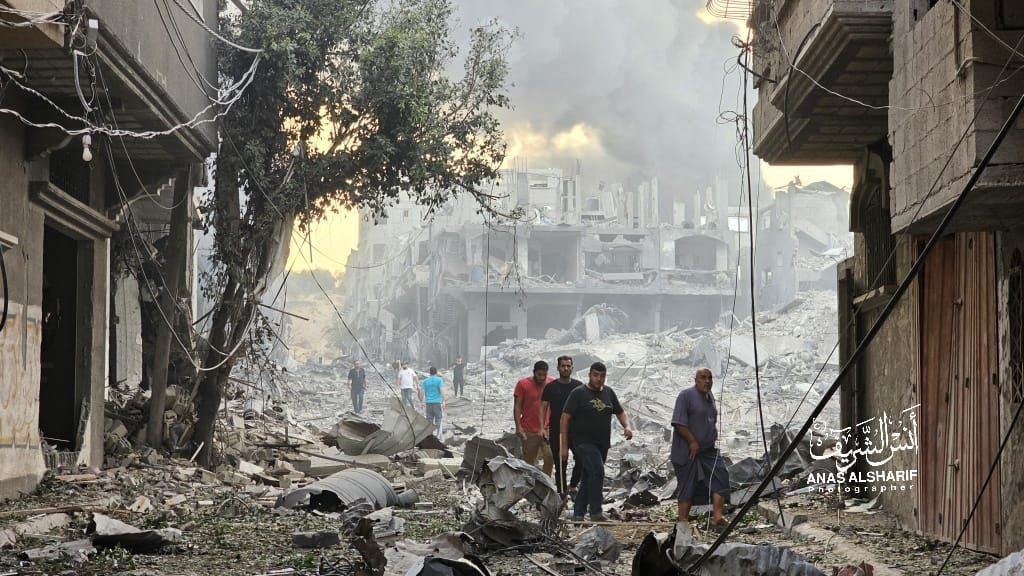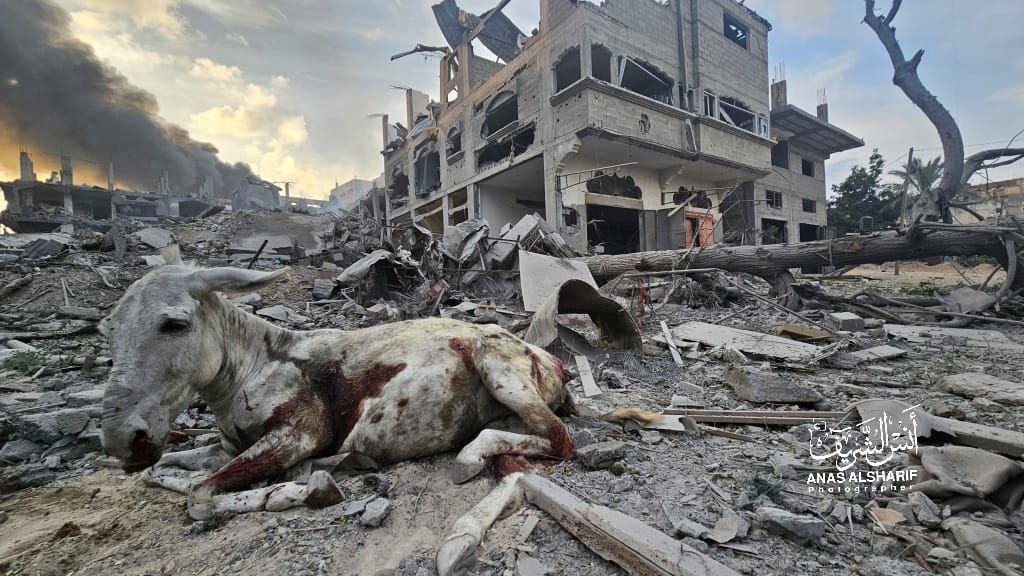 Hamas drones also have an offensive capability. An easier path to a precision-guided bomb, especially for asymmetrical armies, is a suicide drone, also known as loitering munitions. Such a weapon would enable Hamas to accurately hit military bases, defense facilities, power stations, naval targets, force concentrations, and other vital targets.
Drones can fly low to avoid radar, fly a complex route to a target, and can be used swarm-like with other unmanned aerial vehicles (UAVs)  (source- Jerusalem Center for Public Affairs) 
They possess advanced US supplied weapons, but are the Israelis really that smart and skilled at warfare? Are they badly miscalculating? Do they suffer from monumental hubris? There is definitely some bad karma here.  The measured average IQ of Israel is a quite average 95.
The Israelis have turned anyone that wasn't a fighter into a fighter. Previously passive Palestinians will now be around every corner and hiding in every crevice sending rounds their way.
Doctors in #Gaza have just held a press conference warning that hospitals are about to collapse. Overwhelmed from the amount of injured/dead. Not enough fuel to keep them running. Supplies running out. No way to get anything into Gaza right now bc of Israel's 'complete siege'

— Lama Al-Arian (@lalarian) October 11, 2023
Over the last 24 hours Israelis hit the Rafah border crossing between Gaza and Egypt three times. This is the way in for humanitarian supplies and the way out for refugees.
As these images and displacements from Gaza spread and the battle unfolds it will be a rallying for surrounding Arab states and factions to join into a regional war. Israel's only hope will be to draw in the United States into a global war.
🚨BREAKING: Statement from Hezbollah

"In a firm response to the Zionist attacks on Monday, 10/09/2023, which led to the martyrdom of a number of Mujahideen brothers, the martyrs: Hossam Ibrahim, Ali Fattouni, Ali Hodraj. This morning, Wednesday 10/11/2023, the Mujahideen of the… pic.twitter.com/QJImMWhn4M

— Mario Nawfal (@MarioNawfal) October 11, 2023