For dot connectors, it's now easy to surmise why and how the Crime Syndicate and their Lugenpresse media have concocted the "white nationalist," "white supremacist," Nazi-boogeyman smear narrative. We now learn that after the George Floyd BLM scam, the sistema geared up some real hardcore reverse-racism and civil rights violations, an egregious version that's a far cry from the tame forms widely recognized.
Bloomberg just released this doozy.
Here are the actual hiring numbers. Note that nearly a million whites lost jobs during this replacement.
And, predictably, more sub-zero, diversity-hire, bad outcomes. Whodathunk.
Last year, Baltimore city schools received a record $1.6 billion plus an additional $799 million in COVID funds

The result? 0 students tested proficient in math in 40% of schools. 0 students.

The person in charge of Baltimore schools is Dr. Sonja Santelises. She earns over… pic.twitter.com/6MSK2mpeep

— End Wokeness (@EndWokeness) September 27, 2023
Large-scale looting continues in Philadelphia. Any excuse will do. Examine the culprits, if you wish. Appears that 100% of these dirtbags are dindus.
The white backlash to this has been fuse-delayed as the Covid-scam bankruptsy fiscal torrent mitigates the effect. But as Treasury finance is increasingly pressured and the credit downgrades and defaults arrive, the faultline will be released.
ICYMI: Rates may be movin' on up.
$7.6 trillion of interest-bearing U.S. public debt is set to mature within a year, making up 31% of all outstanding U.S. government debt 👀 pic.twitter.com/rJFhZIUg2J
— Markets & Mayhem 🤖 (@Mayhem4Markets) September 11, 2023
Next we have the sanctuary cities also lorded over by sub-zeros.
New York City is gearing up to pay over $1 billion on just hotels alone over the next three years to house illegal immigrants. But that's just the hotel costs. NYC Mayor Eric Adams estimates the total cost of the migrant crisis will be about $12 billion over the next three years.
"We are past our breaking point," he said. "With more than 57,300 individuals currently in our care on an average night, it amounts to $9.8 million a day. Almost $300 million a month and nearly $3.6 billion a year."
TORCHY SAYS: "Sounds like more scam no-bid contracts are in the works and for which New York is famous. Let's break it down. That's $171 per migrant. Say you have a party of four. That totals $684 per day. And, hey, it just so happens that the rate for the Trump Hotel in Manhattan is $683 per night. Can't make this shit up. But for argument's sake, let's say you opt for the less swank Holiday Inn for $307/night. You'll have $384 per day left over for food and fentanyl. What a deal! Sounds like a better daily budget than most Americans have to live."
THIS JUST IN: New York City is now calling on all residents to carry Narcan with them at all times as the city's drug crisis continues to spiral out of control.
Life didn't have to be this way, NYC.
The NYC Health Department made the announcement along with the factoid that New Yorker is dying every three hours from overdose. Narcan is known for reversing overdoses.
"No one is spared, even if you think otherwise. If you use drugs, know someone who is using drugs, or might be around drug use, there are simple steps we can take. First, everyone should carry naloxone, get trained to use it and to recognize the signs of overdose," said Health Commissioner Ashwin Vasan.
This is complete, criminal, planned demolition — but you are a Nazi for calling it out.
These sub-zero brainiacs get their ideas and influences from "somewhere."
The "Jewish Orthodox" reported via Facebook that Mayor Adams, NYPD Police Commissioner Edward Caban and NYPD Chief of the Department Jeffrey Maddrey were "raised" to Master Masons, the "final and highest honor in Freemasonry" by the Prince Hall Masonic Temple on Sept. 23.
The crime wave has gotten so bad that even many our most liberal politicians are desperate to restore law and order.
Just look at what's happening in Minneapolis. Since the death of St. Floyd, the number of officers serving in the MPD has fallen by 35%.
The Minneapolis Police Department is experiencing historically low staffing shortages, with ranks down approximately 35% since the death of George Floyd in 2020.

According to a June report from the Department of Justice, the MPD had 892 sworn officers in 2018, but that number has since dropped to just 585. An officer told the DOJ that the police department's morale "is at an all-time low."
Blue cities are having such difficulty hiring police officers that they must try to recruit them from red states. This month, the SFPD will be making recruiting trips to four different Texas universities.
Texas Southern University in Houston
Sam Houston State University in Huntsville
Prairie View A&M University
Texas A&M University Corpus Christi
If you always dreamed of serving as a police officer in a lawless city ruled by sub-zeros with hordes of drug addicts, this is your chance.
Target now puts its annual shrinkage from organized looters at $1.25 billion.
Target To Shutter Nine Stores In Major Cities After Being Targeted By Violence, Theft https://t.co/ExiPz4KQje

— zerohedge (@zerohedge) September 26, 2023
Next we point to the zombie drug epidemics, which is largely undealt with by the sub-zeros or is turned into a profit enterprise. Oxycontin and opioids primarily are a white person plague.
I remember when Kensington was a predominantly Catholic working class neighborhood. Read The Slaughter of Cities to find out how it became Zombie Nation. https://t.co/fur9BxvGfB

— E. Michael Jones (@EMichaelJones1) September 26, 2023
The consumer is now shot, and effects of this storm are rolling in. We have student debt requiring repayments and excess savings are depleting, especially for the lower half of households.
Americans outside the wealthiest 20% of the country have run out of extra savings and now have less cash on hand than they did when the pandemic began, according to the Fed.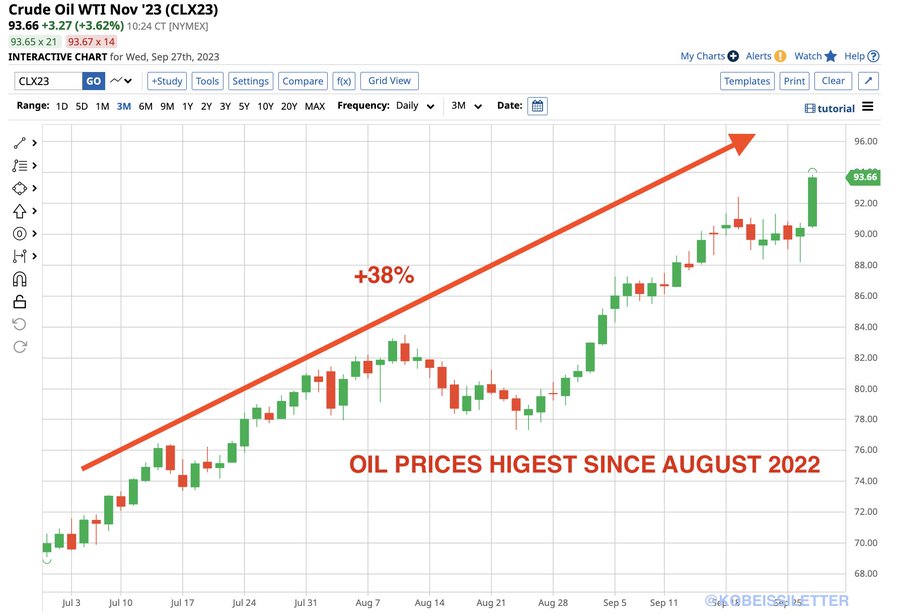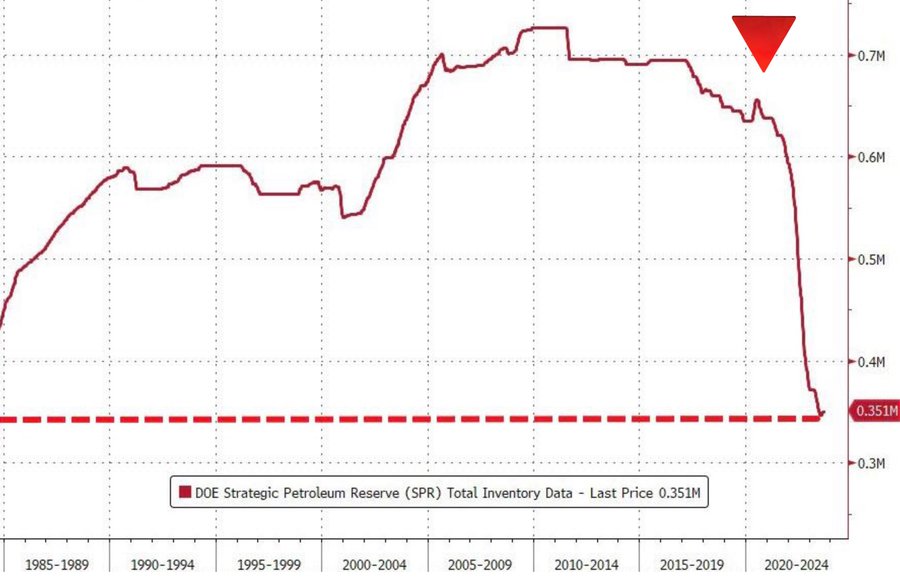 We learn that banks have been plugging their deposit flight with expensive brokered CDs. These require higher interest rates and are another lit fuse.
Banks Load Up on $1.2 Trillion in Risky 'Hot' Deposits

Brokered deposits rose 86% from a year earlier, and regulators are growing concerned-WSJ pic.twitter.com/uRAwDdLzi2

— Tracy (𝒞𝒽𝒾 ) (@chigrl) September 12, 2023
All you have to do is locate gold from empty vaults in the west and sell it in China for a $120 premium, duh. Obviously, some kind of bankster game is being played.